Philippians 4:8 tells us,
"Finally brethren, whatever is true, whatever is honorable, whatever is right, whatever is pure, whatever is lovely, whatever is of good repute, if there is any excellence and if anything worthy of praise, dwell on these things".
Whew. That's a tough order to fill in these days. Or is it? I mean, yes, there is a lot of ugliness in the world. War, abortion, poverty, human trafficking, drug trafficking, addictions, fornication, adultery, cheating, stealing, murder, rape…the list goes on and on. These are things of the world. However, I venture to say the same things were going on around A.D. 61, when Paul wrote this FROM PRISON. Furthermore, we American Christians do not have a clue what it truly means to be persecuted for Christ. True, the liberal media and activist groups want to run us down and limit our freedoms but we simply do not face the persecution of Bible times and even that of other Christians living elsewhere in today's world. We got it easy.
So why do so many of us have such a difficult time with this verse? Perhaps it is because WE DO have it so well. We are spoiled. Spoiled little children who throw a tantrum every time something does not go our way. And most of the time, it isn't enough to grumble under out breaths. Oh no, we have to get on the phone and complain to every one who will listen and then complain about those who will not. I am so guilty of this.
Let's face it. What does all this complaining and grumbling really accomplish? Well, I know from experience it does nothing but cause me to dwell upon what is wrong in my life. That leads to discontent, resentment and bitterness. It becomes difficult to see what is GOOD. We make it worse when we "vent" to others. Not only do we become slanderers and gossips, but we also bring down whomever we are talking to. I can be having a perfectly peaceful, nice day but then I get a call and am instantly drawn in to somebody else's drama and often times I end up with ill feelings toward the subject of the drama.
For example, a woman calls me to complain about her husband. "You can't believe what he did", she tells me. Before long, all his sins and shortcomings are now in my memory bank and I no longer have the innocent opinion of him I once had. I begin harboring angry thoughts toward him. She, the wife, will more than likely get over it and smooth things out with her husband. I, on the other hand, feel uncomfortable every time I see him. A seed of discourse has been planted. Ladies, this simply must not be!
This brings me to the subject of this post. God, through Paul, tells us to dwell on several things but I want to focus on "whatever is lovely". Is it lovely to run your husband, or anyone else for that matter, down the road? Of course not. Webster's Online Dictionary refers to "pleasant". There is nothing pleasant in dwelling upon someone's faults. Nothing pleasant in slandering someone. Nothing pleasant in gossip. Nothing pleasant in complaining or grumbling or nagging. While Webster's definitions are fine, let's take a look at what God says the root word, LOVE, is.
We are all familiar with 1 Corinthians 13, but here it is as a reminder, starting with verse 4:
Love is patient, love is kind and is not jealous; love does not brag and is not arrogant, does not act unbecomingly; it does not seek its own, is not provoked, does not take into account a wrong suffered, does not rejoice with unrighteousness, but rejoices with the truth; bears all things, believes all things, hopes all things, endures all things; Love never fails.
Essentially, Philippians tells us to dwell upon those things which are "of love" or "like love". Thus the above. If we dwell upon the attributes of love, write them upon our hearts and place them in the forefront of our minds, we will be lovely.
For as he thinks in his heart, so is he –
Proverbs 23:7. As the home school mom of a special learner, I can sometimes feel overwhelmed and often times becomes very frustrated. I need to focus on what is lovely. I personally want to be thought of as lovely, to God's glory. We have no greater ministry than how we conduct ourselves, and since

God is love

(1 John 4:8), let us be lovely.
One way I am going to strive to dwell upon the lovely is by following lovely blogs. Here are some blogs that I have found uplifting and encouraging: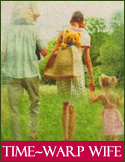 Serving God and Family
Go, be lovely.